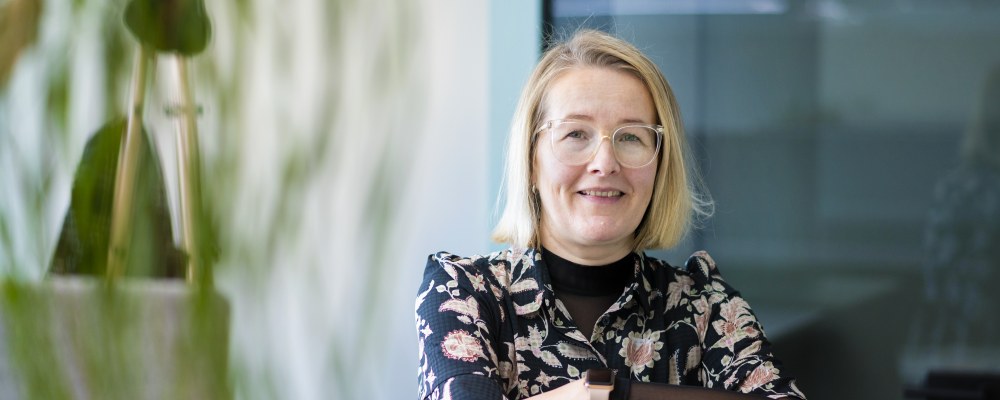 Thanks to politicians from the Finns Party, racism has been the number one topic of conversation this summer and autumn. As unbelievable as it sounds, there are still ministers sitting in our government who have openly racist views. It is mere quibbling to say that their controversial blog entries were written a long time ago – a racist is a racist no matter what you do.
We will continue to talk about the problems faced by people with a foreign background and the solutions to these problems.
We at TEK have spoken actively about the matter of foreign talent. The need for highly educated tech professionals from other countries is more urgent than ever. We will continue to talk about the problems faced by people with a foreign background and the solutions to these problems. Despite the fact that we are feeling a bit frustrated. It's not like people have been lining up at our borders before this either. Now, the racist texts of our ministers have been lambasted in newspapers around the world, and this affects our reputation. Why would any highly educated foreign expert come to Finland anymore? There are plenty of others who would happily welcome them.
Although we do not see structural racism in our own white bubble, it is a daily reality for many. For example, for the English-Egyptian lawyer Adham Ibrahim, who was interviewed on Yle's A-studio in the beginning of August: "People have done all sorts of things: I've been smacked, hit, pushed, blocked from moving. I've never found a job in my field in Finland, so I work in a shop. Simply my name prevents me from getting a job."
Or for Sara Mahmoud, the child of a Finnish mother and a Sudanese father who works in the field of education and who got asked by a border guard, looking at her Finnish passport, how long she is planning to stay here.
Or for Evans Andrew, an entrepreneur in the health sector, whose food has been thrown in the bin at work and who got asked by a person coming in for a job interview when the 'real interviewer' will be coming.
Or for Ed Morrow, a tourism entrepreneur from Northern Ireland who provides jobs to Finns: "You never know when someone will lose it just because I speak a non-official language."
As Sara Mahmoud points out, many native Finns who have racist views are unaware of their racism. Crude remarks are not necessarily made with evil intentions, but they can have far-reaching consequences. Systematic structural racism is like poison that affects your life every day. Think about how you would feel if you had to experience it.
Country branding campaigns are of no use here. We need to take action at the grass roots. The silent acceptance of racism can no longer be tolerated. Every single one of us needs to do something in our own bubble. Let's be smarter and prevent the poison known as racism from spreading in our environment.
We wish you a better rest of the autumn!
The article has previously been published as a column in TEK Magazine 4/2023.