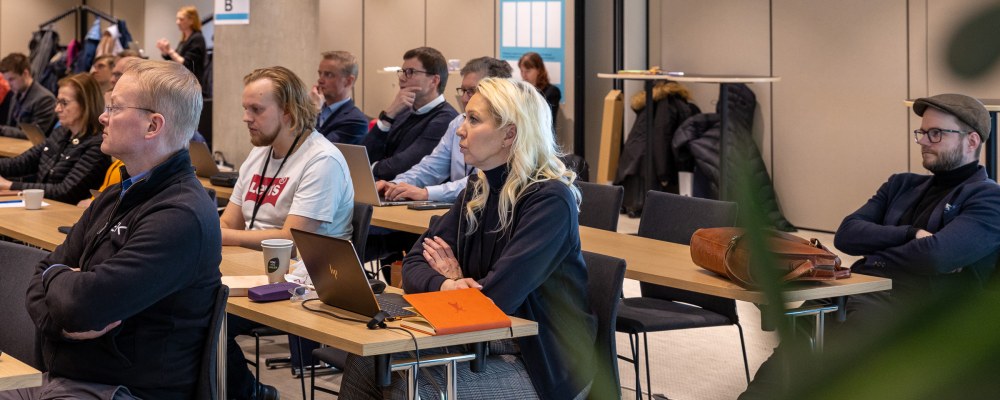 Vice Chair of the Board Jari Nummikoski expressed his sadness at the end of the term of council and noted that, despite all the rapid twists and dangerous turns over the past three years, TEK members have still been able to work on behalf of a better, more sustainable world.
"Work life has changed and it is unlikely we will ever return to the pre-pandemic world and ways of working. We can do a lot of things remotely, but conversations and meeting other people is still important, also in council meetings," said Nummikoski.
He also pointed out that even though people are struggling with the energy crisis, it also provides an opportunity for tech professionals to create something new and better.
In terms of labour market negotiations, Nummikoski wanted to draw attention to the fact that TEK, together with other YTN unions, was one of the first to successfully negotiate more equal paid family leaves into collective agreements.
Council initiatives expressed concern over issues such as the Finnish language, the fragmentation of collective bargaining and the services available to foreign members
Four new initiatives were submitted in the council meeting. The first one concerned the position of the Finnish language as a language of science. The initiative proposed that TEK should establish a new award that would be granted annually to high-quality research and learning materials produced in Finnish.
The second initiative had to do with the fragmentation of collective bargaining, which was a concern for young people. The initiative proposed that TEK should try to develop better ways to manage negotiations in the future and take members' interests into account.
The third initiative suggested the idea of an alternative location for TEK's staff in Tampere, in addition to Pasila in Helsinki.
The fourth initiative concerned the support for members with a foreign background. It proposed that TEK should develop its English services by organizing two events in English every year on a specific theme, such as Finnish labour legislation, collective agreements and other special features of Finnish working life.
In addition, the meeting discussed statutory topics, such as approving TEK's financial statements and annual report and the meeting fees in the next term.
TEK's General Council election was held on 20 March to 3 April, and the organization meeting of the new Council will be held in Tripla 7–8 September 2023.