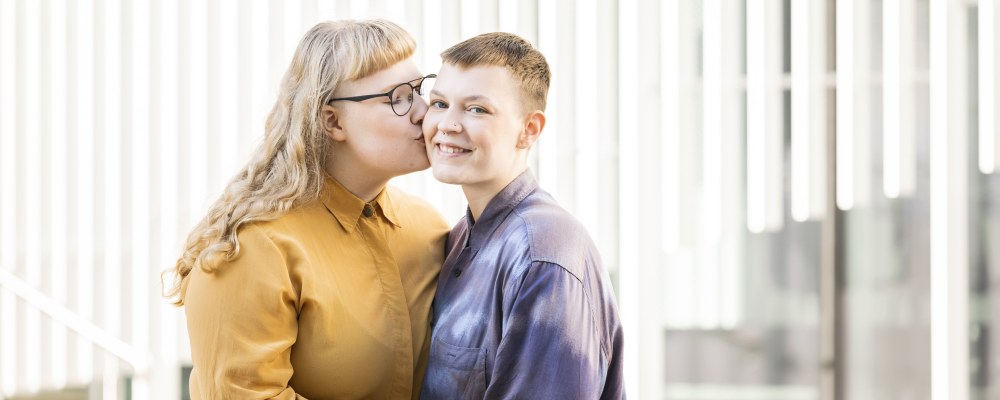 This spring, TEK made a move together with other YTN's member unions and negotiated more equal paid family leaves in all its collective agreements that have been settled so far: the paid leave for non-birthing parent was extended to 28–36 weekdays. Birthing parent will continue to be eligible for about three months of leave. In addition, the terms used in the new collective agreements when referring to family leave are gender-neutral. The negotiated settlement puts the new family leave reform into practice.
In late spring, TEK also published an equality guide especially for students. The guide was put together by Sofia Saarinen. The guide provides concrete tips for building a more equal student culture, but its six golden principles can be applied just as well in day-to-day work. The guide is currently available in Finnish.
TEK's research activities support and monitor the development of more equal working life. For example, according to our latest research results, the sense of belonging in the technology industry is weaker among people who belong to gender minorities.
This autumn, TEK will provide equality training both for its own staff and for TEK members who work as employee representatives. TEK will also be participating in the equality campaign of the Akava community this summer.
Helsinki Pride culminates in Pride week at the end of June
Helsinki Pride is an annual human rights event and a communal celebration that takes place in June. It is celebrated throughout June and culminates in Pride week starting on 26 June and the Pride parade on Saturday, 1 July.
"TEK is dedicated to working on behalf of equal working life, so partnering with Helsinki Pride seems only natural to us. Our studies show that too many LGBTIQ+ tech professionals do not feel like they can be themselves at work, and we want to do our part to make sure that everyone can feel safe and welcome in their workplace, regardless of gender or sexual orientation," says TEK's Director of Public Affairs Juhani Nokela.
The theme for this year's Helsinki Pride is Joy & Riot. According to the event organizers, joy reflects the happiness and pride taken in the LGBTIQ+ identity. Riot, on the other hand, honours the history of the Pride movement.