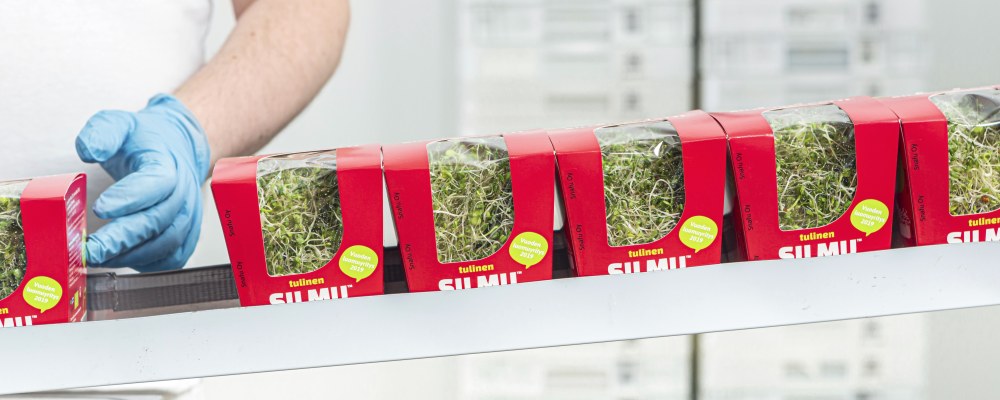 Caption: Fast and high-yielding. Silmusalaatti salads grow from seeds to sprouts in just four days.
Perhaps the world's most effective greenhouse can be found at Keran Hallit in Espoo, the growing site of Silmusalaatti salads, sold in stores across Finland. Founded ten years ago by Samuli Laurikainen, M.Sc. (Tech.), the company represents modern food production at its best. Optimal conditions for growing sprouts have been created in the old logistics terminal: light, water and temperature are optimized and there is no need for any soil or substrate.
The production of sprout salads for all of Finland requires only just over 500 square metres of floor space, including storage and staff facilities. Growing in ten layers under grow lights, the sprouts yield 150 harvests per year. One square metre yields a total harvest of 23 tonnes a year, and the production is, naturally, organic. The company's turnover has passed the one million mark, a feat that is all the more remarkable considering that Laurikainen's business has never in its history withdrawn any agricultural aid.