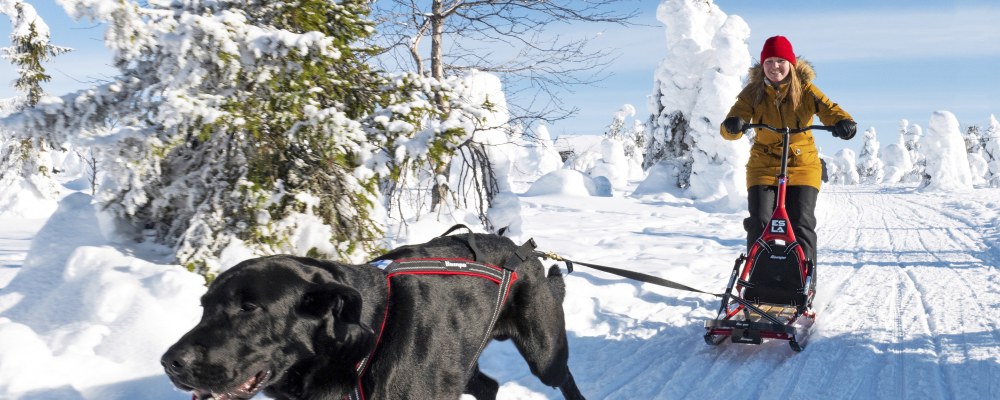 The small village of Koura in Seinäjoki is home to the world's largest kicksled factory E. S. Lahtinen Oy, also known as ESLA. The factory produced its millionth kicksled already in 2001. The next target is 1.5 million sleds, says Managing Director Mika Lahtinen.
The third consecutive snowy winter in southern Finland and the rising popularity of outdoor activities due to the coronavirus pandemic have had a positive impact on the family business's sled sales. Exports have also picked up.
"We have gained a foothold in North America, and now we have our sights set on Central Europe," says Mika Lahtinen.
Copies of Lahtinen's sleds started coming out of Asia in the 2000s.
The classic wooden kicksled design is familiar to many generations of Finns, but the evolution of the kicksled has also taken long strides forward. The steel-framed ESLA Kickspark was launched back in 1997, followed by the stiffer and lighter aluminum-framed Kickspark Max, designed especially for competitive use. The most recent addition to the collection is the ESLA Adventure, introduced in 2021, which comes with a suspension system and can also be used in dog sledding. The Kicksparks, designed by kick athlete Hannu Vierikko, will also be used in the toughest races at the Kicksled World Championships held in Multia.
However, ESLA's best-selling model is still the traditional wooden T6 sled. Their product design has also progressed over the years: the current models are foldable, and the online shop has a long list of accessories.
Kicksled World Championships in Multia on March 10th and 11th, 2023. www.mmpotkut.fi
ESLA Adventure
Foldable
Length: 187 cm
Height: 80–98 cm
Frame width: 40 cm
Weight: 12 kg (with standard equipment)
User height: 140–200 cm
Colors: black and red