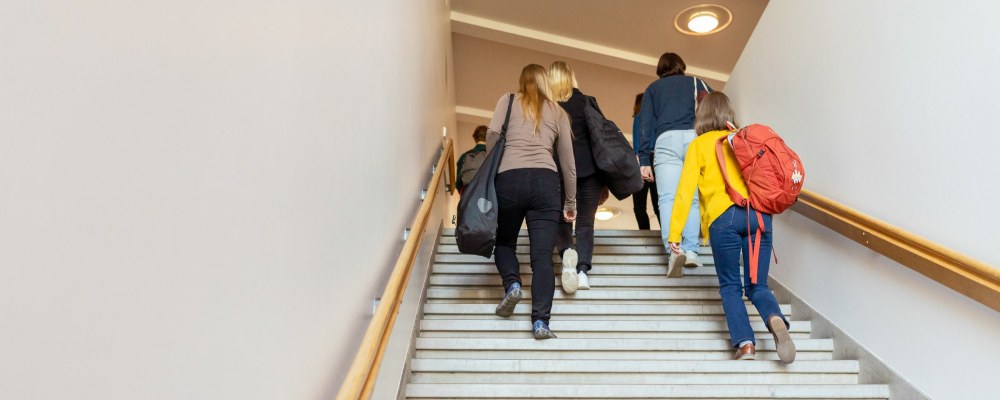 Many researchers, teachers and other employees working at universities have a fixed-term employment contract. Universities often justify these fixed-term contracts by referring to the multi-stage research career model, qualifications, established university practices, or the uncertainty of research funding, i.e. the project-based nature of the work. Not all employees consider these arguments to be sustainable, especially if the fixed-term contract period is particularly short.
For many researchers, starting their postgraduate studies and their research career after completing their doctoral dissertation often coincide with a stage in their life when they would consider starting a family. Forcing early career researchers into fixed-term employment and imposing too much responsibility on them for the continuity and cost-effectiveness of research funding do not make universities more attractive as employers. This also does not encourage early career researchers to consider taking out a mortgage or having children.
There are many variables and unpredictable elements present when applying for funding. This uncertainty is reinforced by the fact that funding decisions are outsourced and basic research is defined by trendy fields and buzzwords. Moreover, various international evaluations on the quality of teaching and research may change the course of research units and researchers like that of a ship in a storm. The playbook for a teacher's career is thus quite open.
Funding requires researchers to compromise
If we want compare the work of an entrepreneur to that of a researcher, we need to consider their potential customer bases. An entrepreneur should have a broad customer base and a diverse range of products. They should also be agile. A researcher may only have one topic that they study for years; this is their product. The research topic has only one main funder at a time, which is always linked to a professor at some level. By changing universities, the researcher can find another research group to join, and fortunately there are several financial instruments available. This means that the researcher needs not only the required skills and a good team, but also some luck if they want to create a consistent career for themselves from these elements.
When a researcher negotiates a contract extension with the university, the researcher must, first of all, show sufficient and appropriate research results. The negotiation takes place at this point, and hopefully, both parties have agreed on the negotiation well in advance.
Secondly, the research unit must have secured funding for the particular research topic and for the particular person whose contract extension is being negotiated. For this part, the university outsources the financial risk to an individual employee. Companies are prohibited from doing this. Companies cannot use the uncertainty of funding to justify fixed-term contracts.
The world and career systems are changing. The employment relationships of researchers need to be developed to make them longer, or even permanent. This also requires the researchers to be flexible when it comes to the topics in their own field, and the professors need to be even wiser and more alert when obtaining and distributing funding. This must also be reflected in the funding.
The employment relationships of researchers need to be developed to make them longer, or even permanent.
No one should have to do everything alone
Universities also need to remember the importance of playing together with a team that has enough players. As the name suggests, early career researchers are at the start of their career, and it is the university's responsibility to support and teach them. This way, everyone can learn from each other. Whether it is a question of continuing one's career at the university or moving elsewhere, everyone benefits from good managerial work and the support of one's colleagues.
TEK is happy to help in career coaching, establishing career networks and in all other kinds of employment-related issues. We can also help you write a good CV, for example. It is the responsibility and opportunity of all members of the university community – including our young colleagues – to help each other. We all need help from time to time. 
This article was written by TEK's Higher Education Committee.
Read more: A teaching position is not a consolation prize from the university