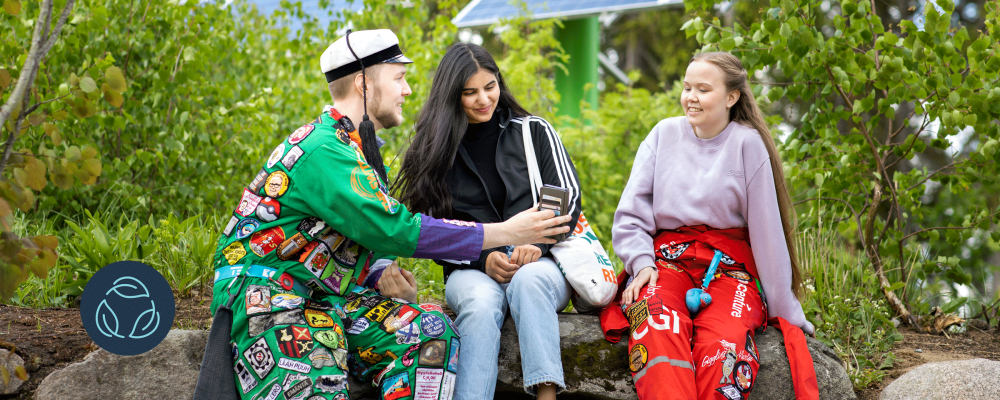 The goal of the green transition according to TEK is to combat climate change and biodiversity loss and to build an ecologically sustainable welfare society based on a carbon-neutral circular economy.
Launched today, Oikeudenmukainen siirtymä – nyt! (Just Transition Now) is a campaign demanding that concrete steps towards green transition are taken while ensuring the fair treatment of people.
The campaign urges all parliamentary candidates to pledge to a just green transition and the ten principles of the campaign. The principles constitute a proposal for the upcoming government on how actions to combat climate change and biodiversity loss should be implemented.
We consider education and RDI investments to be essential in ensuring a just transition.
- Jari Jokinen
TEK supports the campaign and is one of sixty Finnish organizations to have endorsed the principles in its operations and lobbying. Other Akava members involved in the campaign include Social Science Professionals and Akava Special Branches. The campaign is coordinated by corporate responsibility watchdog Finnwatch.
TEK believes that this is an important campaign with an important goal.
"The green transition provides meaningful, purposeful jobs for many people to help save the world. What this requires is that these people have sufficient knowledge and skills for these positions. We consider education and RDI investments to be essential in ensuring a just transition," says TEK's CEO Jari Jokinen.
Of the ten principles of a just green transition, three are particularly important for TEK, namely "Decent work", "Inclusion" and "Knowledge-based approach".
The principle of "Decent work" concerns those who lose their jobs due to climate action. The campaign demands that these people are taken into consideration in the green transition so that they can upgrade their skills and find new, quality jobs that fit their skills.
The principle of "Inclusion" means that both individuals as well as, say, social partners are involved in decision-making concerning actions to address climate change and biodiversity loss.
"Knowledge-based approach" refers to decision-makers relying on the best scientific knowledge available when implementing green transition measures. Here, the members of TEK play a key role as experts in and developers of technological solutions and as providers of knowledge.
"We need every industry and level of education to help discover solutions to the environmental crisis, but harnessing the skills of TEK members in the green transition is particularly important. Our members are the ones developing the scientific and technological solutions that are leading us to a low-carbon society," says Jussi-Pekka Teini, TEK's Expert on Sustainable Technology Society.
Learn more about the campaign and its ten principles: https://oikeudenmukainensiirtyma.fi/
2023 is the Year of the Green Transition at TEK.