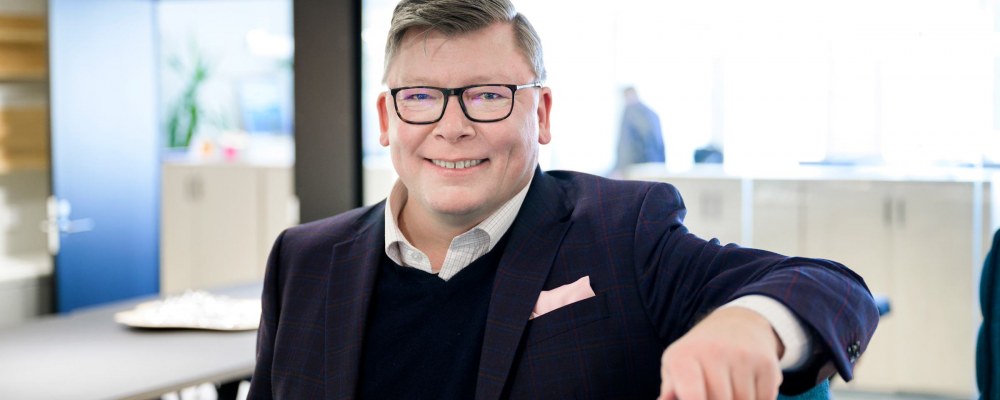 It has been just over four years since we started making changes at TEK. The Board approved of our five-step change programme. The first step was developing our internal culture and management to be even more member-oriented. The second was an organizational change that resulted in recruitments also outside the industry to add to the excellent team of talented professionals we already had.
We have made improvements to our offices not only in Pasila, Helsinki, and Hervanta, Tampere, but also in Skinnarila, Lappeenranta, and Yliopistonmäki, Turku, by setting up TEK Lounges for our members. They serve as places for meeting with our experts, getting some work done or just hanging out. The work is not quite yet finished in Oulu.
You should use your vote in TEK's General Council election next spring.
As many of you have noticed, we have a brand-new look, and all our communication features our actual members – not stock images. You may have come across our campaign, "Creative Technology", on campuses and in the social media and various periodicals – from Talouselämä to Seura – where we showcase tech talent and their creative work. TEK members.
The service channel reform is being implemented as we speak. A good number of our members have also discovered our event recordings, which can be viewed whenever and wherever suits you best.
The backbone of this change process has been an agreement made by our Council outlining the development priorities for its term, three years ahead. You should therefore use your vote in TEK's General Council election in spring next year.
The most obvious indicator of a successful change is the number of members, which has been growing. Measured by growth in membership, we are the fastest-growing member of the Akava community. Similarly, we have reached higher numbers than ever before in freshman recruitment four years in a row.
The article has previously been published as a letter from the editor in TEK Magazine 4/2022.