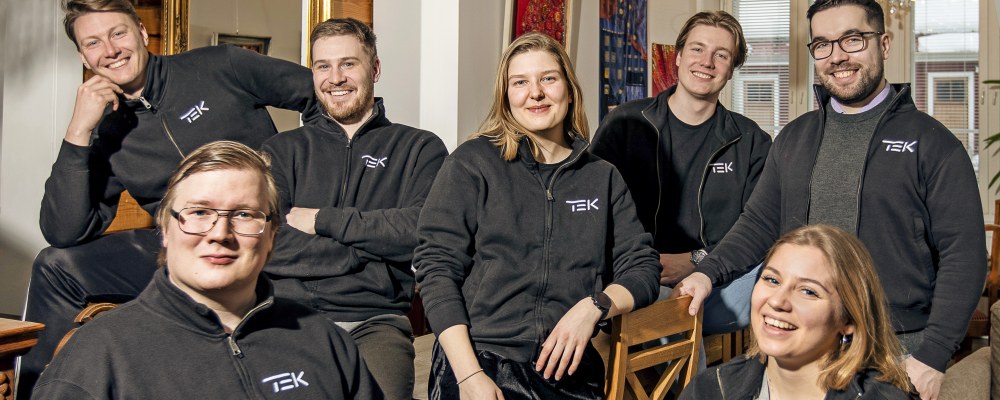 Image: The liaisons gathered for the opening of the spring season in Lappeenranta. Jyväskylä's liaison Nuutti Rantanen and TEK's membership manager Anniina Pokki were in the forefront of the picture. In the back row are liaisons Otto Runola (left), Miko Kuokkanen, Rita Ojaniemi, Aleksi Pesonen and Owain Dawson.
TEK's student liaisons do their work as paid part-time employees and the employment usually lasts for two years. The liaisons act as links between TEK and the students.
The main tasks of the liaisons are to support the local student culture and to direct new students to become members of TEK.
The liaisons at TEK are controlled by a membership manager, who is currently Anniina Pokki.
This year, the student liaisons will be refreshing the student culture in various parts of Finland.
"In addition, I would say that equality, sustainability and students' coping are the theme this year, both nationally and regionally," Anniina Pokki says.
From the beginning of the year, the liaisons have chosen English as their common working language, as the working language of Owain Dawson, who is responsible for international students in Otaniemi, Espoo, is English.
Below you will find tykki's introduction and answers to questions: 1. who are you and why did you become TEK's student liaison, 2. what's important in your city this year and 3. if there's time, what are you free-time activities?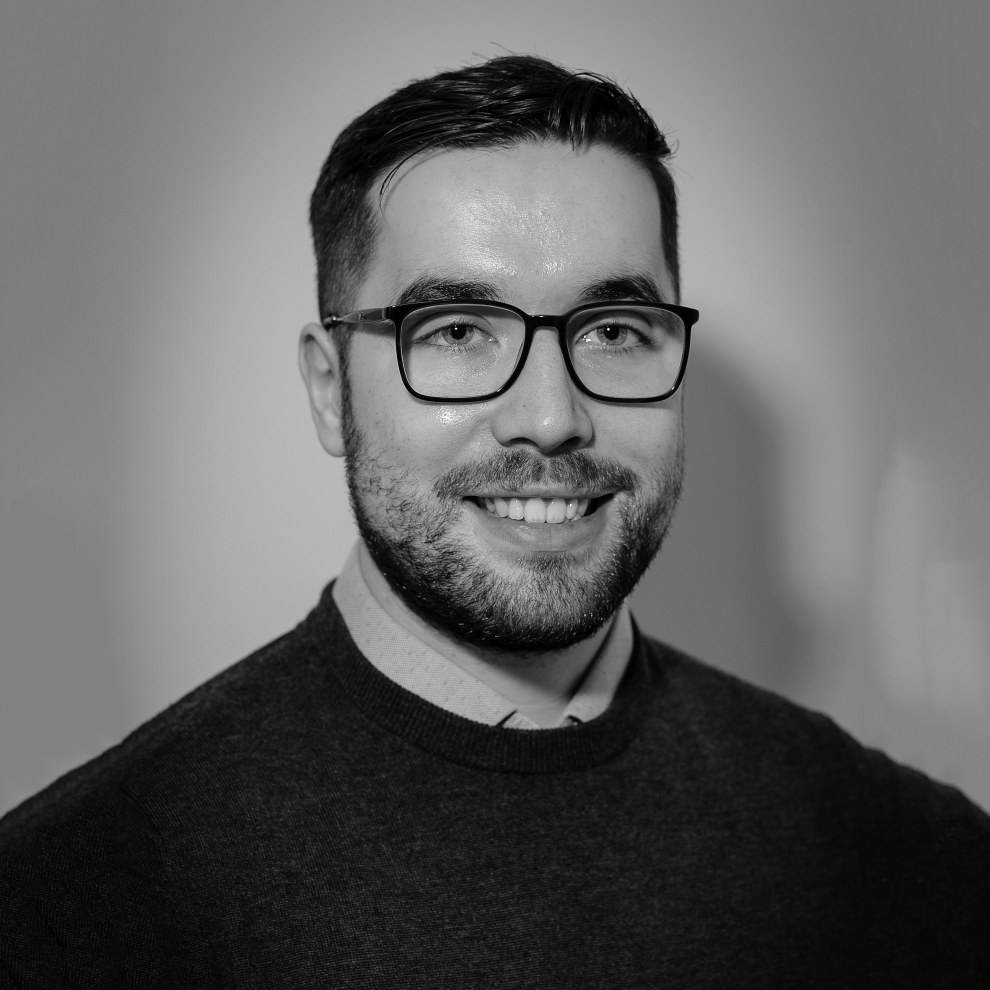 Owain Dawson, Otaniemi, Espoo
1. I am the first ever International Student Liaison for Aalto University, working primarily in recruiting international students to TEK! I studied my bachelor's degree in chemistry at Imperial College London, before moving in 2016 to study my master's degree in chemical engineering, major of Biomass Refining, at Aalto University. I graduated from that in 2019 and worked in the university for a few years before joining TEK.
2. I want to help other international students not just survive in Finland, but be able to thrive here, and I believe TEK is a vital part of that process. In this position, I hope to be able to improve their recruitment to TEK, which will hopefully lead to many being able to access the services and resources that will help them in finding a job here. As a student I was in the board of my guild arranging international affairs, and from this, on top of being an international myself, I felt I had both the experiences and skills to help in the problem.
3. For most of my life judo has been my main hobby, and I am a black belt in it. As well as that, I enjoy reading and I am writing a fantasy book, and enjoy walking and indoor climbing. I am improving my Finnish so I can apply for citizenship here in around 2024.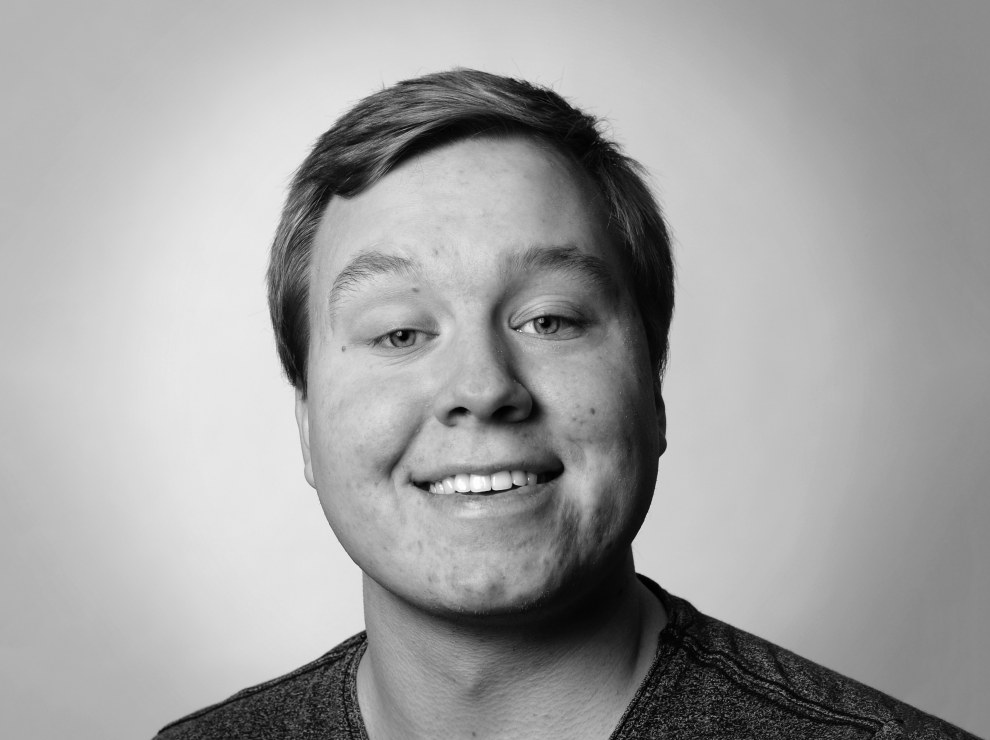 Julius Haapakoski, Tampere
1. This is my seventh year of studying Biotechnology. In the past, I've worked and held positions of trust in students' unions, the Teekkari Union of Tampere and my guild, among others. Through them, I've become quite familiar with TEK and partly the role of a student liaison as well. Being a student liaison seemed like the perfect opportunity to continue active participation in student activities through a job while promoting, supporting and enabling things that are important to me. I enjoy doing things with people, and the role of a student liaison also seemed ideal in that respect.
2. The job profile of the student liaison in Tampere is changing slightly, because the region of Jyväskylä has previously belonged to the scope of duties, but Jyväskylä received its very own student liaison in the beginning of this year. It's great to have Nuutti on our team! Returning to a more normal situation after COVID-19 is definitely on everyone's lips at the moment, and this also affects the work of student liaisons. There are numerous student events and other activities coming up. At the very least, returning from part remote to in-person activities and back on campuses is very important to me personally.
3. In my free time, I enjoy various ball games, disc golf, spectator sports, dabbling in student societies and fishing.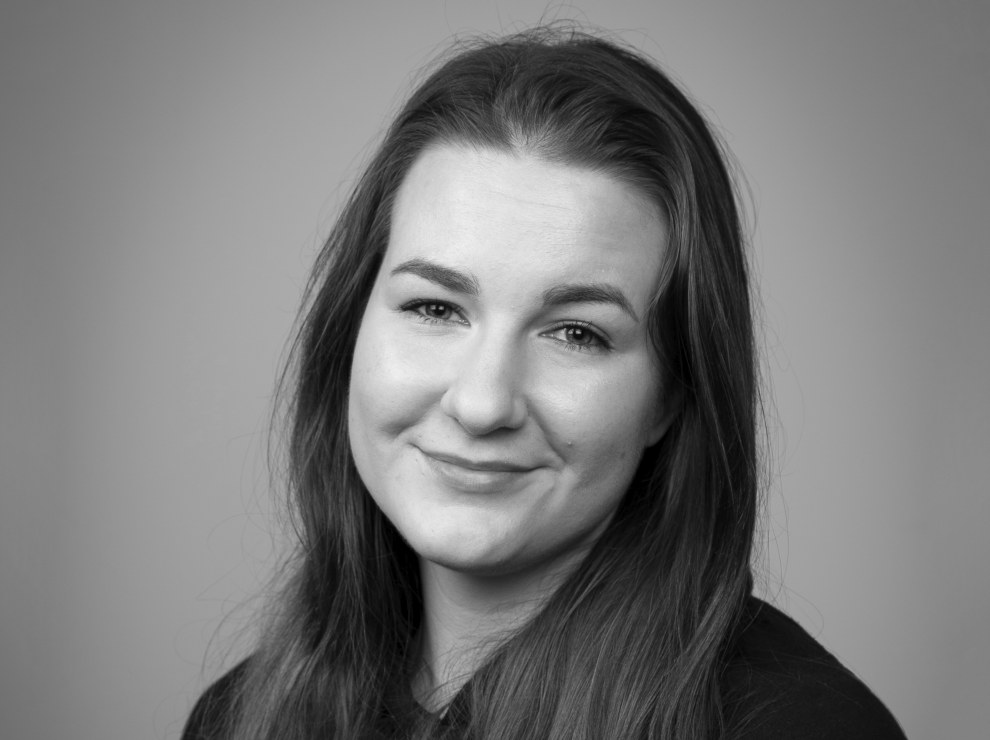 Milla Kortelainen, University of Helsinki, Kumpula Campus
1. I'm a first-year student in the Master's Programme in Life Science Informatics. All in all, this is my fourth year of studying. I earned my bachelor's degree in Computer Science last spring. I became a student liaison, because I wanted to balance my studies with a job where I get to work with people and meet a wide variety of new students. I was also interested in the opportunity to learn more about TEK as an organisation, and what better way to do so than by working at TEK.
2. The year in Helsinki has started or continued with remote studies, but at last there's light at the end of the tunnel. Hopefully we'll get to make up for the lost years and celebrate in person in Kumpula and enjoy great events together! The tutor application period has already started, which means that new students will be arriving sooner or later. We have seen a growing trend in the number of starting places for students in Kumpula, which is awesome. I wish everyone a sunny spring as we look forward to summer!
3. My hobbies are riding, walking and jogging and experiencing and touring art museums and other cultural venues. I also have a habit of playing computer games whenever I have the time.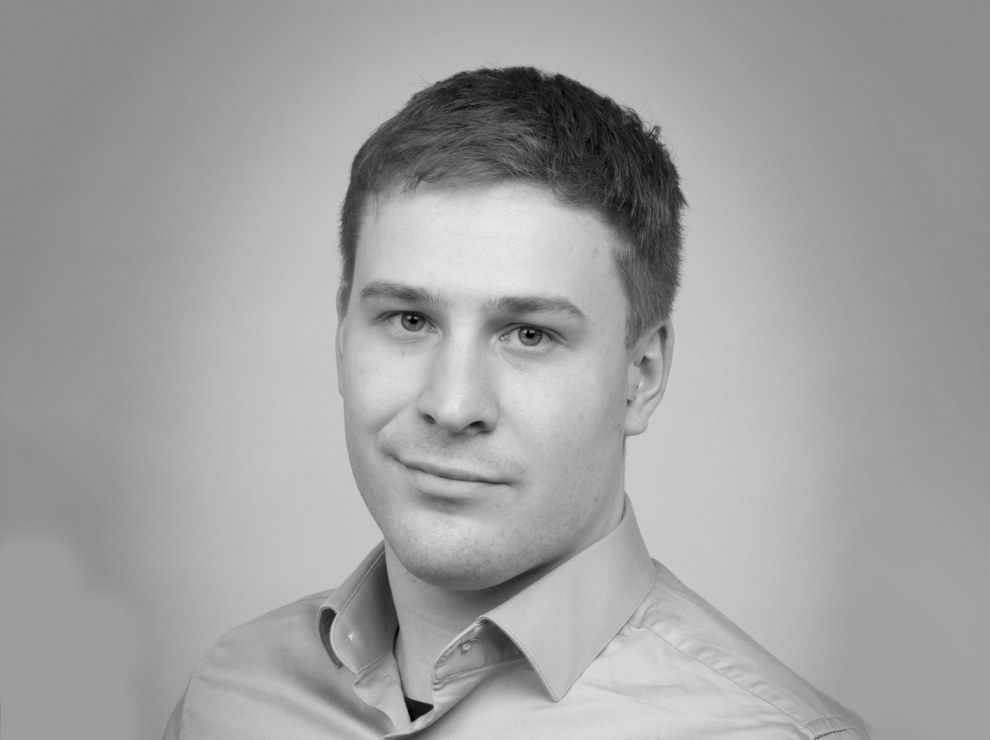 Miko Kuokkanen, Lappeenranta
1. I'm a third-year student in Mechanical Engineering at LUT University. My place of work is in Lappeenranta, and in addition to LUT, I also work as a student liaison in eastern Finland, on the campuses of the University of Eastern Finland in Kuopio and Joensuu, and the Lahti campus of LUT.
2. I became a student liaison, because I've wanted to get involved in meeting new people and networking, and TEK as an employer sounded extremely interesting. I hope I can promote TEK better among students who have been unable to make the most of student events due to COVID-19. I hope to also make TEK more known at the University of Eastern Finland and among international students.
3. My hobbies include the Saunapaku (Sauna Van) project started by a bunch of us mechanical engineering students in Lappeenranta. I also enjoy ice hockey in the winter, tennis and cycling in the summer.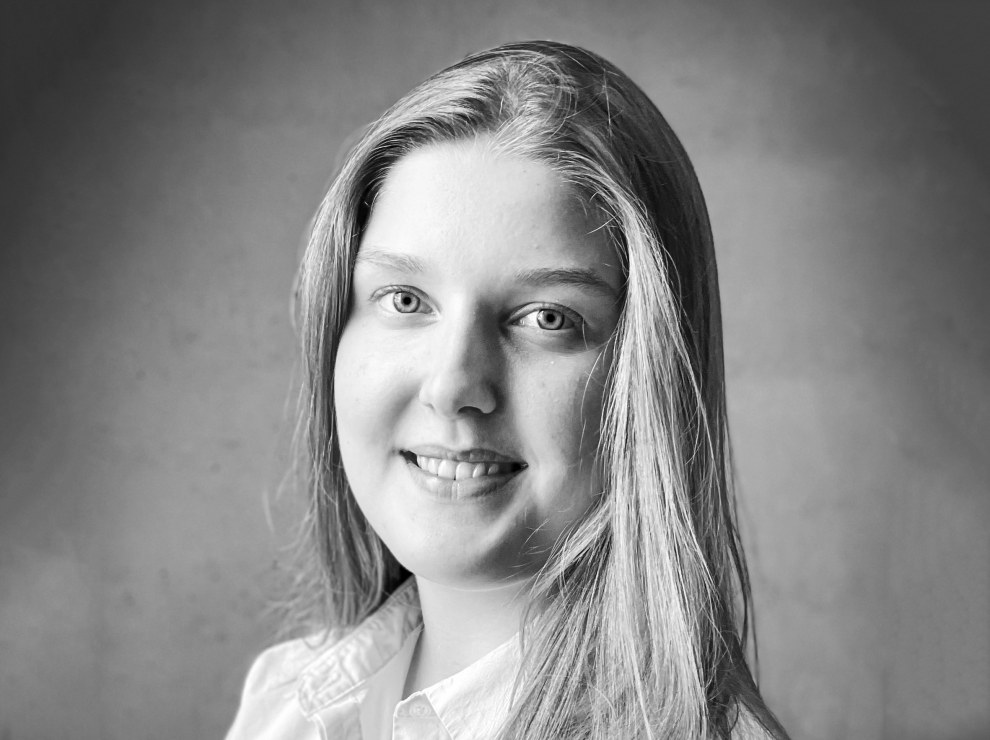 Rita Ojaniemi, Turku
1. I'm studying to become a Master of Science in Biotechnology and this is my fifth year. I became a student liaison, because the job sounded nice. I've been an active member of organisations during my student years and I thought the work might even feel a bit like a hobby.
2. Turku, and certainly the rest of Finland as well, is once again positively looking forward to student events. We want to bring Speksi, Wappu and other big cultural events back to life. In addition, new educational responsibilities are bringing more students in technology to Turku.
3. My hobbies are the activities of the student association, sport and cooking. I love events such as sitsit and vuosijuhlat (Annual Balls)!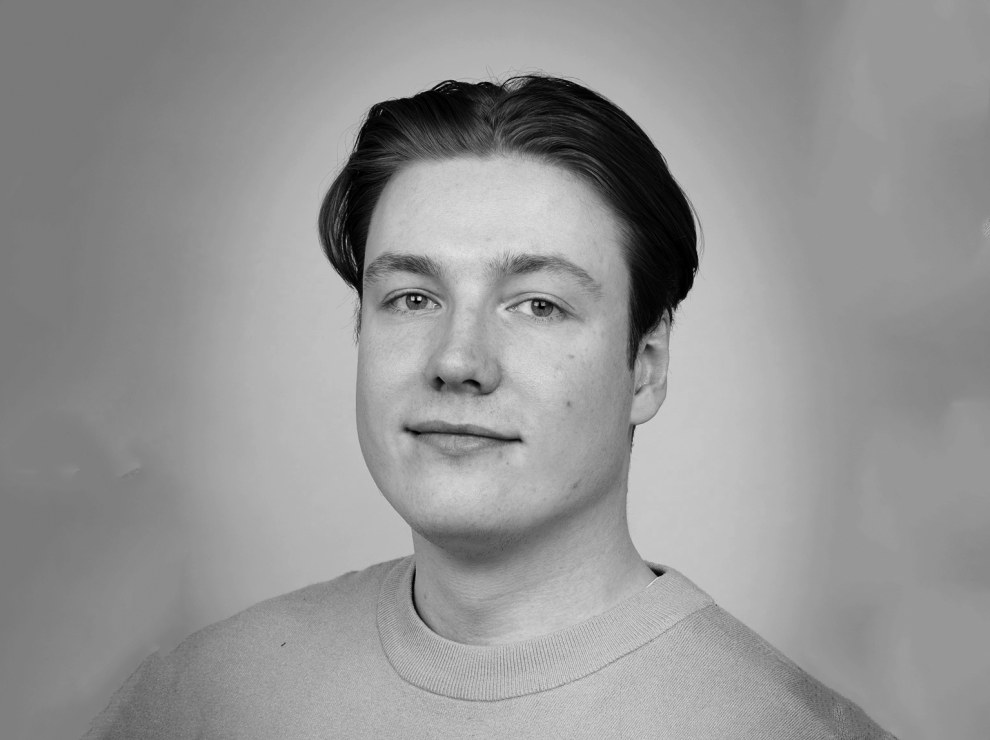 Aleksi Pesonen, Oulu
1. This is my third year of studying Industrial Engineering and Management at the University of Oulu. It's been great to see how the student liaison in Oulu has been able to influence the student culture and what it contains. As the student liaison, I want to be able to raise students' awareness of the benefits of TEK while promoting important values in the student culture of Oulu, such as well-being, sustainable choices and a sense of community.
2. Student life in Oulu will hopefully start to recover already this year, so it's important to keep your eyes open and your mind sharp! In the spring we can hopefully spot migratory birds returning to our forests and students celebrating with their tassels and overalls flying.
3. I spend a lot of time reading books and in the summer I like to fish along Kemijoki.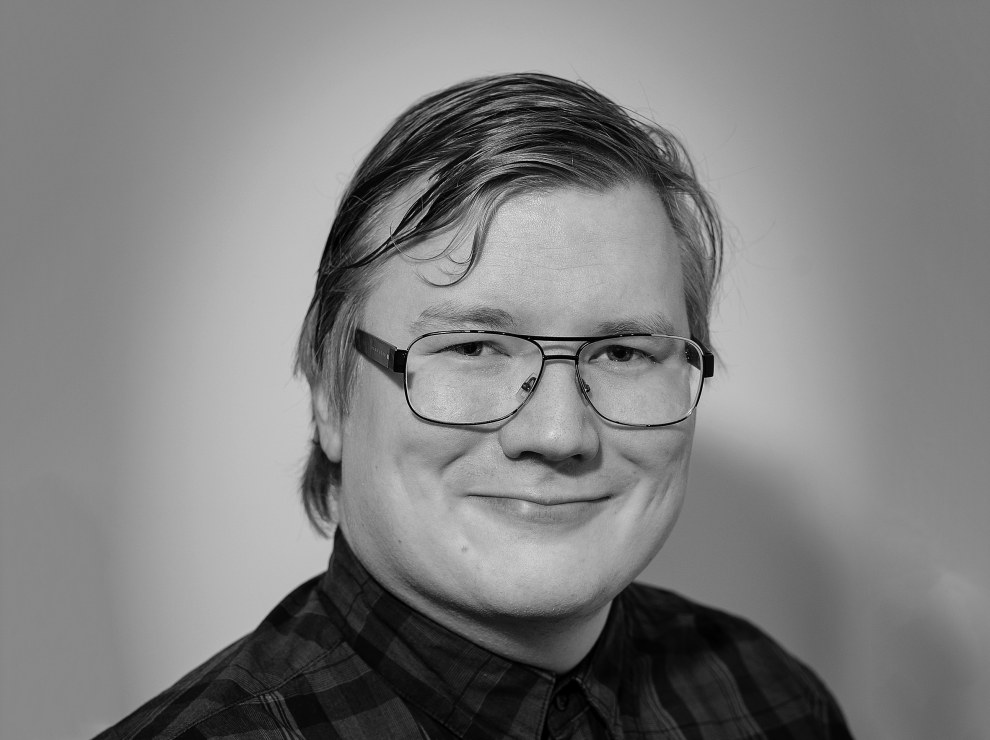 Nuutti Rantanen, Jyväskylä
1. I'm studying Mathematical Information Technology and this is my seventh and hopefully final year. I became a student liaison, because the students in Jyväskylä and their interests have been close to my heart during my studies and I wanted to give TEK more visibility in Jyväskylä.
2. This year, it's extremely important to bring TEK closer to the life of students and job-hunters, and I also want to give organisations an extremely positive image of TEK's activities and create an active network of TEK guild contact persons in Jyväskylä. I also hope that the students who have started studying during the pandemic could finally take part in student activities, become more aware of TEK and become members of TEK.
3. My hobbies include board games, coding and good beers. Hopefully we'll see you at our epic student events in Jyväskylä!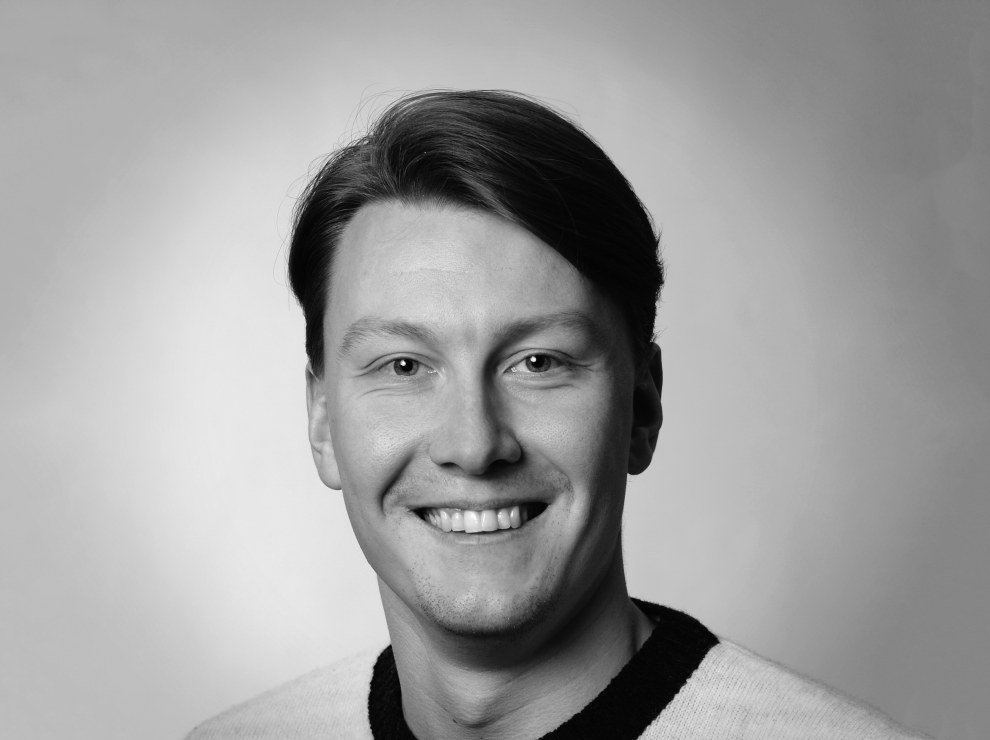 Otto Runola, Vaasa
1. I'm a third-year student in Industrial Engineering and Management (Technology) in Vaasa, I work at the University of Vaasa and the Vaasa campus of Åbo Akademi University. I became a student liaison when my predecessor recommended the position to me and I decided to test my wings. I felt that this might be a way to do some good for the students in Vaasa.
2. The special focus this year is on continuing the development of the tech student culture, promoting well-being and bringing more life to the campus as the students are returning on campus.
3. In my free time, I enjoy exercising, cooking and reading. In sport, I'm most passionate about football and in food, Italian cuisine, and I urge everyone to read The Egyptian by Mika Waltari.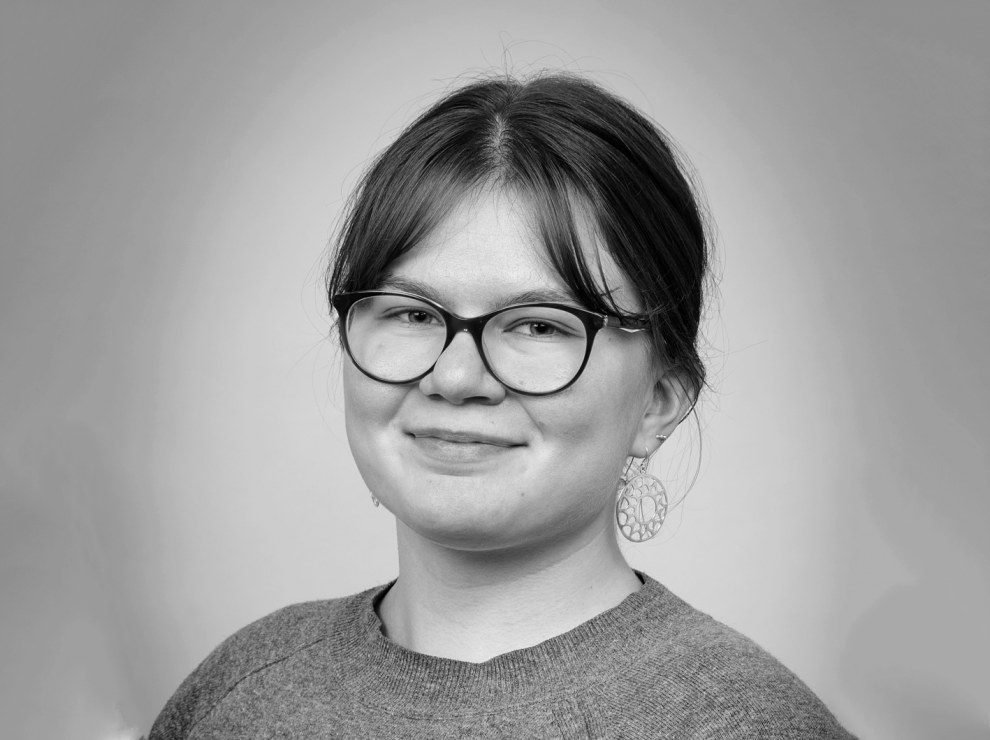 Sara Siivola, Otaniemi, Espoo
1. This is my fourth year of studying in Otaniemi and my first year of pursuing a master's degree in Fibre and Polymer Engineering. In addition to school, I work as a volunteer and any time I have left goes to enjoying sports and outdoor activities.
2. I got excited about TEK back when I was younger thanks to my architect parents. After receiving my tassel cap, I went on to become TEK's guild contact person and was able to observe the work of the student liaison in Otaniemi. When the student liaison application period opened last autumn, I felt like I'd finally found my thing.
3. The Otaniemi campus will be packed full of action this year. Many guilds will be celebrating round-number anniversaries that they've missed, and the festivities of May Day were be bigger than ever. We'll also start building the international visibility of TEK on campus, under the direction of Owain Dawson. We're in for a great year!
What's a "tykki"?
"Tykki" is the Finnish nickname of the student liaisons of the Academic Engineers and Architects in Finland TEK. The abbreviation comes from the Finnish word "teekkariyhdysmies" (tech student liaison). This word first appeared in TEK's vocabulary in the 2000s when it replaced the previous title of "korkeakouluyhdysmies" (university liaison). Tech student liaisons became known as student liaisons in 2017.
If you know more about the beginnings of university liaison activities or when the word "teekkariyhdysmies" was first coined, let us know by contacting TEK-lehti@tek.fi, and we will share the information with others.