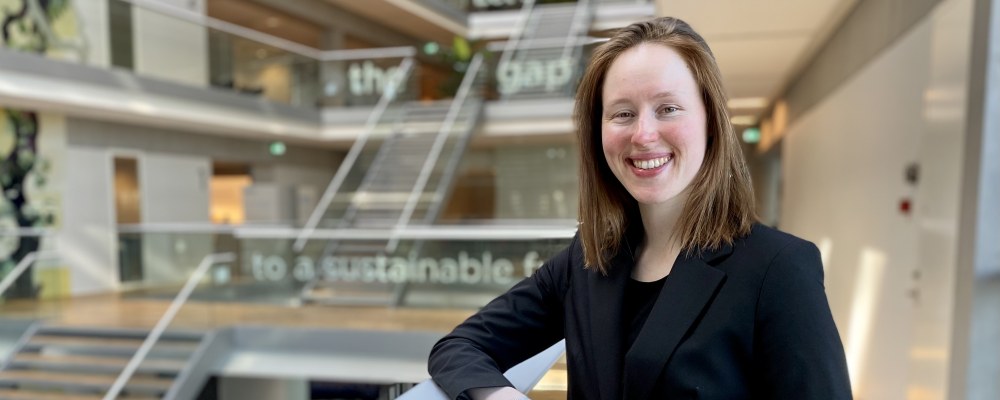 1. Your name?
Alexandra Pellas
2. What and where have you studied?
M.Sc. Industrial Economics, B.Sc. Mechanical Engineering, Aalto University
3. Where do you work (title/position and name of organization)?
Circular Economy Lead at Ramboll Management Consulting Finland
4. Can you describe your work, what do you do?
As a management consultant I help companies integrate sustainability at the core of strategy and innovation. I work with leadership across private sector organisations to drive sustainable business transformation both at the organisational and product portfolio level.
5. How does your work contribute to the green transition?
The work I focus on helps businesses find opportunities that combine business and sustainability perspectives - allowing for strategy and innovation to set a direction that is economically and sustainably viable at the same time. This is key for unlocking internal as well as external funding for the green transition.
6. How did you end up as a green expert in your current job and what does working with the green transition mean to you?
I joined Ramboll to build our sustainable innovation offering and capability. Previous to joining, I had taken on an internal environmental lead role at a boutique consultancy in Edinburgh after a few years as an innovation consultant at Deloitte UK.
Working with environmental issues made me see the need for integrating sustainability into strategy and innovation very clearly. For example, many companies use innovation methods based on frameworks created at a time when sustainability wasn't on the agenda. What follows is that these companies create unsustainable products, services and business models by design - often unintended. The work I do now is focused on systematically embedding sustainability into these processes in order to drive a strategic shift towards sustainable business.
7. Name one thing that anyone can do to promote/advance green transition?
Speak about it. One of the biggest problems we have is the silencing of the scientific need for rapid and significant action.
8. What should be done next to promote/advance the green transition? 
A shift within corporate strategy needs to happen towards embedding sustainability into the core of business and innovation practises. Sustainability cannot be siloed out as a reporting division.
Rapid tightening of regulation is needed, the EU is on the right track with the likes of the Corporate Sustainability Reporting Directive, the EU Taxonomy and the Ecodesign Directive but more, and international action is needed.
Upskilling of the workforce as well as the public is needed - as said - we need to speak about this, understanding the scientific fundamentals such as our planetary boundaries and the concept of a circular economy is a prerequisit for having the conversations needed to drive change.