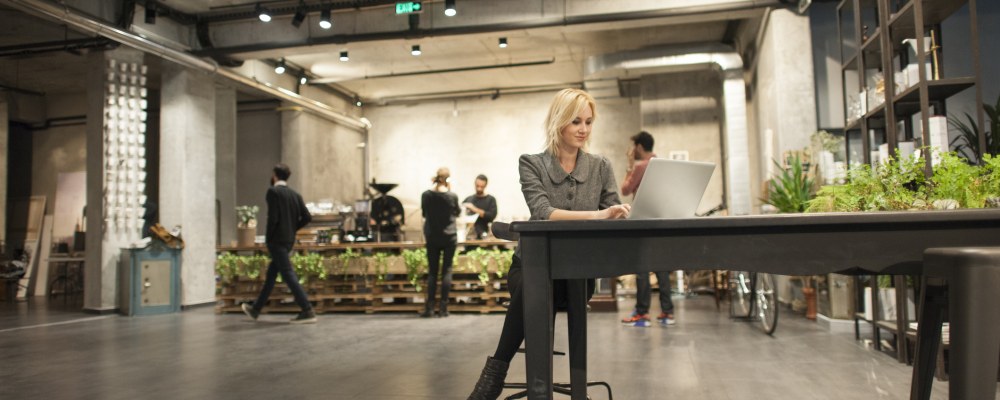 Both the full-time and the part-time entrepreneur members of the Academic Engineers and Architects in Finland TEK earned more last year than in the year before. The median gross annual income from entrepreneurship was 60,000 euros for full-time entrepreneurs, compared to 53,500 euros in the year before.
The median income of part-time entrepreneurs rose from 2,200 to 3,000 euros. The median income of light entrepreneurs decreased from 2,000 to 1,500 euros. A light entrepreneur is a self-employed person who works like an entrepreneur, but does not start a company of their own. Light entrepreneurs invoice their customers through an invoicing service.
The data is based on the TEK labour market survey. According to the survey, 94 percent of TEK's entrepreneur members who answered the survey represent micro-enterprises employing less than 10 people. 73 percent indicated that they are sole entrepreneurs. The average income of the entrepreneurs clearly exceeded their median income.
The average income was 72,525 euros for full-time entrepreneurs, 7,638 euros for part-time and 6,268 euros for light entrepreneurs. The average income was more or less the same as in the previous year.
We are lobbying for a combined insurance that would allow the simultaneous insurance of paid labour and entrepreneurship. In addition, we are promoting the harmonisation of the definitions for entrepreneurs in the Employees' Pension Act and Unemployment Security Act and their interpretations.
- Martti Kivioja
The average price of an invoiced day had increased from 650 to 700 euros for full-time entrepreneurs.
– Because of the small sample size, even a few people can have a significant effect on the mean values and that is why the growth in the average values is smaller than the growth in median values, says Expert in Entrepreneurship at TEK Martti Kivioja.
Of the respondents, 159 were full-time entrepreneurs, 307 were part-time entrepreneurs and 69 were light entrepreneurs. About six percent of TEK members are full- or part-time entrepreneurs.
The labour market survey also revealed that those who have used TEK's services for entrepreneurs are mostly satisfied with the service they had received. 
– But unfortunately, many were unaware of the services we provide. In the open-ended questions, many wished for training in identifying and selling their expertise, among other themes. TEK has already organised training and coaching on these themes either on its own or together with others. The recordings on the TEK website are also worth browsing, suggests Kivioja.
– Respondents also wished for employment exchange services. It is already possible to advertise and search for jobs in the TEKRekry group in LinkedIn. Networking, on the other hand, can be done for example in the Facebook group of the TEK Entrepreneurs' Club.