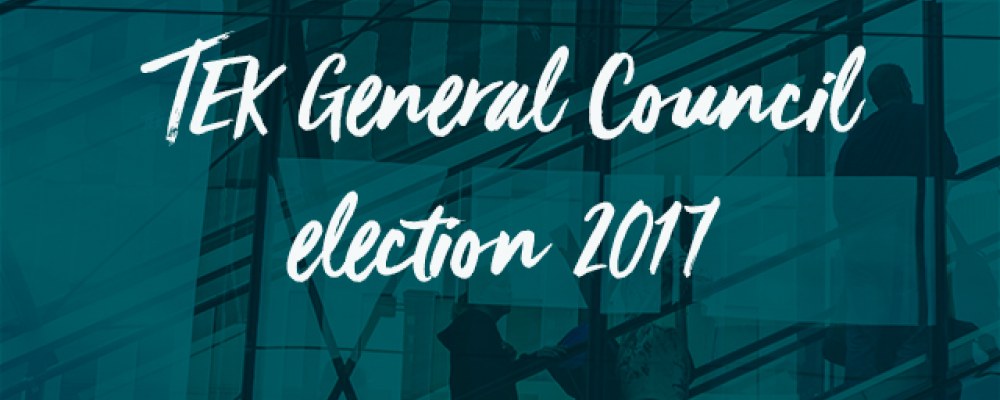 The association of Academic Engineers and Architects in Finland TEK has chosen its 70-member representative assembly for the coming three-year period.
The nonpartisan electoral alliance Yhtenäinen TEK ja teekkarihenki ("united TEK and the engineering student spirit") won five more seats in the assembly than in the last election in 2014. This puts them ahead of the National Coalition Party as the largest group in TEK's assembly. The Coalition Party lost four seats, and the Centre Party lost one. Of the other national political parties represented in the assembly, only the Green Party made any gains, with one additional seat.
The distribution of power in TEK's new assembly is as follows:
Yhtenäinen TEK ja teekkarihenki (ind.) 21 (+5)
TEK Youth (ind.) 6 (no change)
National Coalition Party 17 (-4)
iTyö ("iWork") (ind.) 13 (-1)
Green Party 7 (+1)
Social Democratic Party 1 (no change)
Centre Party 1 (-1)
Left Alliance 0 (no change)
In addition, in accordance with the organisation agreement, four representatives of the Swedish member organization TFiF were chosen.

Two-thirds of votes were cast online
The number of TEK members entitled to vote in the election was nearly 51,000. There were 467 candidates. Turnout was 22.6 per cent, which is 0.9 per cent less than in the previous elections three years ago.
For the third time, the election was carried out as a combination of voting by mail or electronically, according to each member's own choice. Sixty-nine per cent of votes were cast online, up from slightly less than half three years ago.