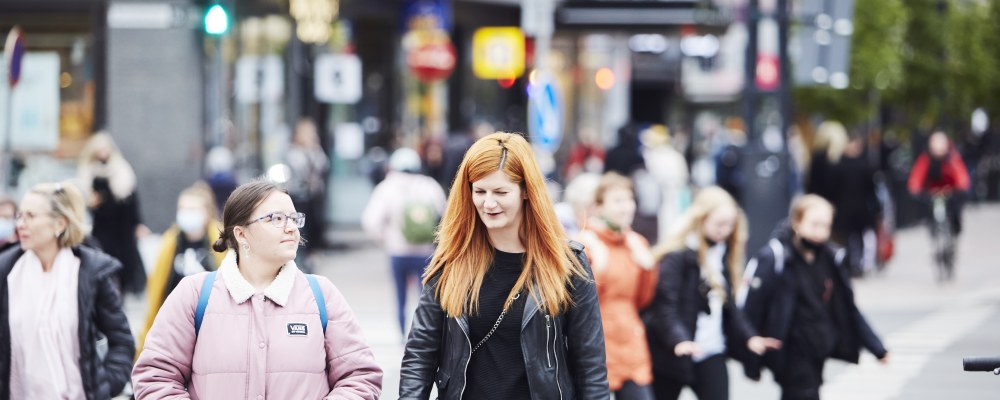 At TEK's request, Shannon Nichols and Patricia Virsinger looked at how international talents find jobs in Finland and what obstacles to employment they face. International talents run into a language barrier already during their studies. According to the experiences of Nichols and Virsinger, not even young Finns with good language skills are that eager to speak English.
– I am currently studying in an international master's degree programme at the University of Tampere. Most of the Finnish students in my programme don't spend time with the international students, as the Finns already have extensive social networks by the time they come to the master's. Also, most of the student organizations only have their activities in Finnish, so the only activities really geared toward international students are those organized by Erasmus student exchange programme, says Shannon Nichols.
Originally from the United States, Nichols has lived in Finland for two years and is studying at the Tampere University in the international Master's Degree Programme in Peace, Mediation and Conflict Research.
Most international students move to the country and learn the language as adults. What language proficiency level do employers expect from them?
Patricia Virsinger feels that Finns who have lived abroad are more open towards international students than Finnish students who have not been on exchange, for example.
Virsinger, from Hungary, is currently writing her master's thesis in the International Marketing Management programme at LUT University and has lived in Finland for nine consecutive years. She first came to Finland as an exchange student in University of Oulu.
Virsinger's Finnish language skills improved when she discovered the Finnish student culture and got involved in her student organization and the board of the student union.
– All the activities, meetings and documents were in Finnish. Student organizations do not translate their materials, because translating them would take time. But you do not need to translate everything all at once, just getting started is enough, says Virsinger.
Language requirements are unrealistic
According to Virsinger and Nichols, employers require native-level Finnish language proficiency from foreigners, which is not realistic. Instead, employers should take a closer look at the official criteria of the various language proficiency levels, such as levels A, B and C.
– It is difficult for native speakers of Finnish to assess the language proficiency of foreigners. Most international students move to the country and learn the language as adults. What language proficiency level do employers expect from them? Are intermediate language skills enough, if a Finn can also cope at work with intermediate English skills? Nichols asks.
Nichols suggests that employers could sponsor Finnish language courses with classes held once a week during lunchtime, for example. Private language schools are extremely expensive, and language courses typically take place at times that are inconvenient for people who work or study.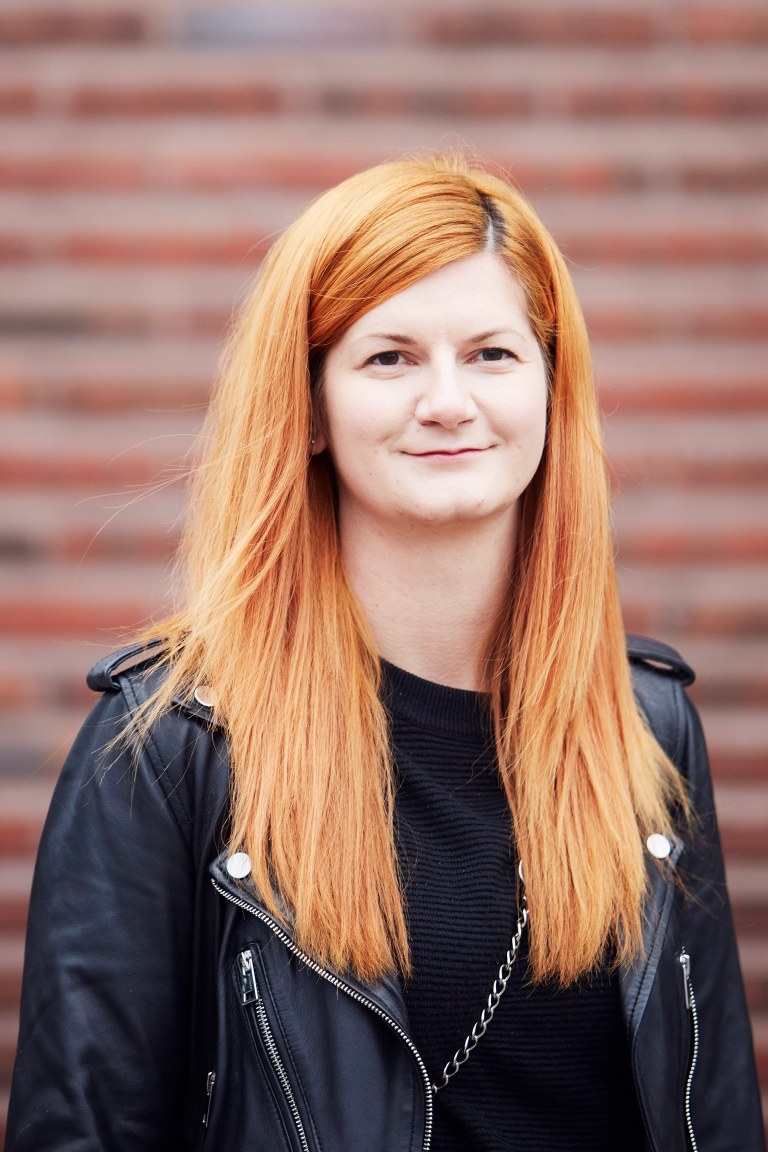 Virsinger points out that even if English is the language used at work, this does not mean that the workplace is international.
– Even if English is the official language at work, coffee break conversations may be in Finnish, and immigrants are not invited to join in. It is not enough for the CEOs to announce that the workplace is diverse if the staff do not invite their international colleagues to join them. Workplaces should adopt a hybrid model, meaning the opportunity to use both English and Finnish," Virsinger adds.
Companies do not recognize competence
Finnish students often become familiar with companies in their field already in summer jobs as undergraduates. International students studying in two-year master's degree programmes do not have similar contacts with companies. They therefore write their diploma work for universities, say Virsinger and Nichols.
– My fellow international students in Finland got internships in the university's projects, whereas Finnish students landed jobs in organizations, the government or embassies. I think it is somewhat unethical to recruit international students to Finland and advertise Finland as an international place, if there are no jobs available for international talents, Nichols points out.
– Employers do not recognize international job experience. Universities should connect students with companies, because small projects can lead to a job assignment for writing your diploma or a summer job, says Virsinger.
I think it is somewhat unethical to recruit international students to Finland and advertise Finland as an international place, if there are no jobs available for international talents.
Many Finnish workplaces are still prejudiced. Job advertisements may encourage people from different backgrounds to apply, but in reality, the applicants with a Finnish name receive more invitations to interviews than applicants with a name of foreign origin.
– The first international employees usually face the most hardships, and the threshold for hiring international talents is higher in smaller companies. However, once they take the first step and see that the person is qualified, the company will hire more international professionals, says Virsinger.
Residence permit process needs more resources and transparency
Virsinger and Nichols feel that the Finnish Immigration Service needs more resources and the residence permit process should be smoother.
– The Finnish Immigration Service should make its processes more transparent and provide reasons for making a negative decision on an application. The level of customer service at the Finnish Immigration Service depends on which official you happen to deal with, says Nichols.
International students are treated differently depending on whether they come from an EU country or outside the EU. Students from outside the EU area have paid tuition fees in Finland since 2016, and not all students receive scholarships for their studies.
International students need to obtain good grades and earn enough money to be eligible for a residence permit. However, students from outside the EU cannot work full-time. This, in turn, affects their career.
– The students who have a residence permit for studies can only work a limited number of hours per year. However, international students have to prove every year that they have enough money on their bank account to keep their residence permit. If you receive a scholarship to study in Finland, you have a deadline by which you have to graduate, whereas Finnish students have more time to study and are eligible for a study grant, says Nichols.
The residence permit allows you to work for a certain employer or in a certain sector.
– You need to have a binding agreement with an employer to be allowed to stay. If you lose your job, you will also lose your residence permit, says Nichols.
Settling in also depends on the Finns
Both Nichols and Virsinger emphasize that settling in is not only up to the immigrant, but Finns should also be active. If you want immigrants to remain in Finland, they should be made feel welcome here.
– Employers should make the decision to hire foreigners, and people need opportunities. The more you use Finnish, the better you will learn it, and there are various tools you can use, such as online dictionaries and translators, says Nichols.
– If you spend time in a foreign country surrounded only by other international people, you may as well be anywhere. I would not feel like I belong to a country if the locals paid no attention to me being there," says Virsinger.
Language requirements & prejudice hinder recruiting immigrants