Roughly speaking, presenting (speaking/performing) can be divided into two parts: the content and expressing it. For this course specifically, the content has been divided into seven sections for ease of access and practice. 
Each section includes theory session in a video format as well as tools, tips and various exercises, which can be completed independently. You will find a reading list for deepening your subject knowledge at the end of every section. 
Webinars, video conferencing and remote courses are now a part of our daily lives and here to stay. You can find tips and ideas for gaining confidence and inspiring you to present remotely at the end of each section.
Different sections of the course
STRUCTURE How to structure an interesting and compelling presentation?
STORYTELLING: How to consciously use the power of stories in a presentation?
INTERACTION: How to create and maintain a true connection to your audience?
BODY LANGUAGE: How to support your speech with your body language? What is status expression?
VOICE: How to be vivid in the way you speak? How to train your voice?
STAGE FRIGHT: How to use stage fright as your superpower? How to prepare to a presentation?
IMPROVISATION: How to use improvisation as a tool when training your public speaking skills?
How do I complete this course?
We recommend completing the coaching in a chronological order so that you can create your presentation systematically; from topics like streamlining your content to expression and preparation. Choose a topic that you are possibly presenting about in the near future. Perhaps it's linked to your work or studies, or just something you have an interest in.
If you are just looking for some inspiration, new information or practical tips, but don't want to create a presentation just now, feel free to start from any section. They all work as separate entities as well.
Optimum schedule for completing the coaching takes 4-8 weeks (1-2 parts per week). 
After completing this coaching you….
know how to crystallize your core message and how to structure your presentation for different kind of audiences.
master the basics of storytelling and have the skills to consciously use the power of stories.
understand the meaning of communication skills when presenting and master different ways to create and maintain a true.
know how to connect with your audience.
master different ways to interact with your audience.
understand the meaning of body language and have the skills to observe and change the way you express yourself when presenting.
know how to train your voice and how to use it as a tool when presenting.
recognize the birth mechanism of stage fright and have multiple tools to manage it.
understand the importance of good preparation and have tools to prepare for a speech.
understand the basics of improvisation and know how to use it as a tool when structuring a presentation as well as when delivering it.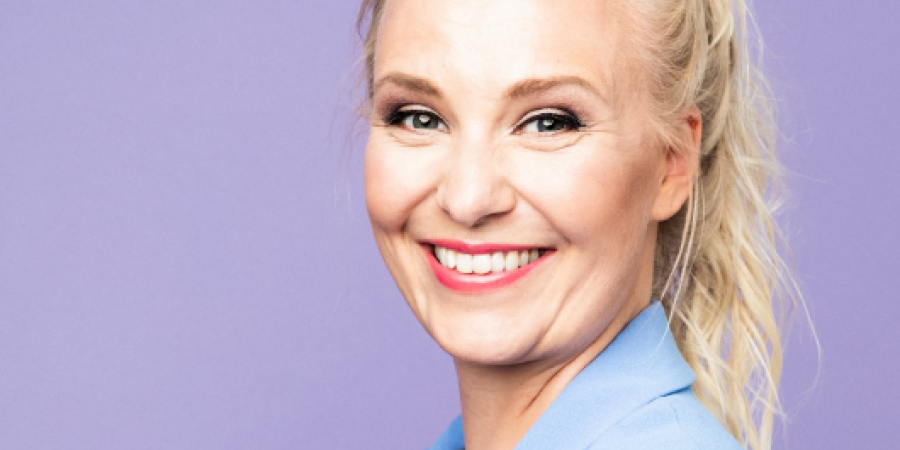 Your coach is Elina Aalto (MA, FIA), Capella Coaching Oy. Elina is a Helsinki-based actress and coach in performance and communication skills and improv. She encourages people to find their own, personal way to express themselves and also to understand the importance of communication skills when presenting. She coaches all the different areas of performing from structure and storytelling to body language, improv and spontaneity. She has been coaching universities, organisations, companies and individuals already from 2005. Her long-term customers include Aalto University, The City of Vantaa, The
Finnish Police Federation and the public speaking training program Talk The Talk. 
Read more
This online course is organised in cooperation with Capella Coaching Oy and Omoroi.
The partner services included in TEK's membership benefits and the benefits provided by the partners are subject to the the service provider's terms of service and data protection.